Before Hong Kong Diary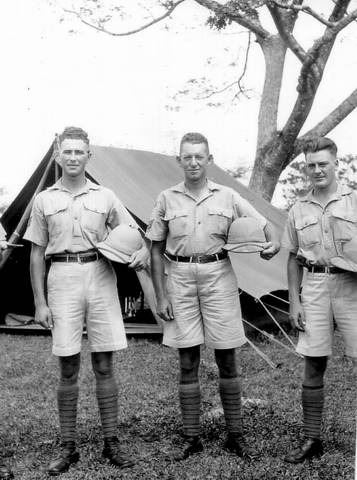 June 1940
5 Jun: Our last nite out. I went home. Uncle Ed and Aunt Laura took me out. Helen was at Barkers so we picked her up too.
6 Uncle Russ's family came to Tuxedo to see me. Very noisy in Bks. Can't get a pass.
7 Left Tuxedo Bks at about 11 o'clock by street car. Went to CPR West of Main. Doug was at train and Lorraine. Very noisy crowd. All the boys happy. Left for the East at 1PM.
7-10 travelling through the east. A real swell trip. Like Moncton best.
10 Arrived Halifax at 3Pm and went aboard Lady Drake. Waited in Halifax till June 13
13 Before sailing. Waiting for convoy a Dutch cruiser bringing Princess of Holland to Canada. Left Halifax at 8PM June 13, arrived Bermuda June 16 and left "A" Det there. Picked up some K.S.L.I. and cont. Arrived Jamaica at 8AM Thurs June 20.
(no entries)
Aug-September 1941
Left Jamaica Aug 30 1941. Went aboard Aug 29. Loaded bananas at Morant Bay that nite and left next day. Arrived Nassau and saw Uncle Eric on Mon Sept …. Arrived Bermuda Wed Sept 3rd. Arrived Montreal Sept 9. Arrived Wpg Thurs Sept 11. Mother, Dad, Gordon, Doug and Helen at train. Went to Robinson Bld. Went home that nite.
12 Sep Hang around bks all day. Went home for nite.
13 Sep Got 2 wks leave.