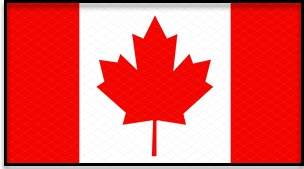 The inspiring odyssey of a 17-year-old Canadian rifleman who fights the first World War II battle in Asia immediately after disembarking in Hong Kong, is captured the day after Christmas, 1941 and comes of age during the four years he survives some of Japan's harshest prison compounds.

He was the
Guest of Hirohito
Kenneth Cambon, M.D.
This book is dedicated to my grandchildren, in the hope that they will live in a saner world.
Acknowledgements
A book of this sort has been both an adventure and a catharsis for the author. An adventure because I had never done anything like this before. A catharsis even though like many medications it has been taken late in the course of events, but nevertheless has been of real benefit to me.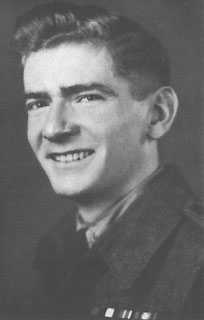 The Author, December 1945 just prior to discharge from the Army
I am indebted to many old comrades-in-arms and friends too numerous to mention, who have encouraged me and helped in this endeavor. Particularly, I must thank Mr. Lionel Hurd and the book committee of "The Royal Rifles of Canada" for permission to reproduce the maps of different phases of the Battle of Hong Kong. Their book has been an invaluable source of statistics, long forgotten names and other data that I had misplaced or would have misrepresented. Any errors are mine alone.
Hal and Sue Larson, of Haro Publishing in San Francisco and Manzanillo, Mexico are friends who are responsible for the attractive cover.
Brigadier William Stewart, now living in Holywood, Co. Down, Northern Ireland supplied the photographs of NiiGata Japan, as well as parts of his immediate post-war diary which chronicled some of his experiences as the doctor in Camp B-5, NiiGata.
My sister Noreen I. Cambon proof read the manuscript. My fellow ex-P.W. and good friend Jan Solecki vetted the book for historical and grammatical accuracy. They have successfully corrected most of my atrocious grammar and Shavian spelling. Such that do remain are indicative of my stubborn character.
A special thanks to my friend Lt. Colonel Oscar Orr, M.B.E., who was the Commandant of the Canadian War Crimes section in Japan, for the use of the transcripts of some of the War Crimes submissions appearing in the Appendix.
My wife Eileen and daughters Noreen and Marie have been understanding and helpful in my battles in learning how to type and almost master a word processor that most definitely has a mind of its own. Their encouragement kept me at it.
Finally I must thank Sue Kerr of the Typeworks of Vancouver for her patience in guiding this manuscript to publication.
If by some minor miracle, the sale of this book should result in any profit, the proceeds will go to the Hong Kong Veterans Association of Canada, who have done so much to help those who were fortunate enough to make it back to Canada.
Prologue
It is with some uncertainty that I finally decided to offer this personal memoir for publication. The story of a young soldier in The Battle of Hong Kong and the subsequent years in prison camps in The Colony and labour camps in Japan, it was originally intended to reach only my children, grandchildren and old friends. Perhaps it should have stayed that way, but I have been persuaded that to do justice to my comrades, dead and alive, there is room for a retrospective look at the experiences of one of the youngest members of the Canadian contingent sent to Hong Kong in late 1941.
Since almost fifty years have passed, there must be many errors especially in dates and names of places. I have tried to limit my observations to situations where I was personally involved, with the exception of the Appendix, which consists of some selected transcripts from The War Crimes Trials.
There are two reasons for the inclusion of these transcripts. The first is that I did not wish to make my story a litany of Japanese atrocities, which would not have been difficult to do. On the other hand, many Canadians born after World War Two are unaware of some of the horrors of that war other than the atomic bomb. These too, must never happen again.
Martin Luther King said it much better on commenting on Jesus' command to love your enemies:
"Forgiveness does not mean ignoring what has been done, or putting a false label on an evil act. It means rather, that the evil act no longer remains a barrier to the relationship. We must recognize that the evil deed of the enemy neighbour, the thing that hurts, never quite expresses all that he is. An element of goodness may be found even in our worst enemy."
I have been much more fortunate than many of my comrades on returning to civilian life, partly because I was still young and resilient. Not all of them will agree with such an attitude, and this I can understand.
Ken Cambon, M.D., Vancouver, B.C., September, 1990
---
"Never get into biography, it throws too harsh a light on the prevalence of lunacy."
—James Thurber in a letter to Roger Angell, July 2, 1959.
Dr. Ken Cambon has practised medicine for over thirty years in Vancouver and is now a Professor Emeritus (Surgery) at University of British Columbia. He lives in Vancouver and Gibsons, B.C.
"A chronicle by one of the youngest men of The Royal Rifles of Canada depicting the will and determination to survive the horrors of Japanese prisoner of war days. His effort and courage to rise above these ordeals were justly rewarded, allowing him on release from P.O.W. Camp to carve out a successful career in medicine. The book is a good read, a tribute to those members of the Canadian Force who suffered under the same circumstances."
Robert Manchester, Hong Kong Veterans' Association of Canada
"A delightful understated tale of courage and self-discovery under circumstances most of us can scarcely comprehend. A ripsnorting adventure story that provides illuminating insight into the mind of a caring physician."
Hal Larson, Halo Books, San Francisco.