Articles Removed from our Home Page
(newest at the top) Some links may be broken.
March 21
Reminder: our Annual General Meeting is scheduled for Tuesday, April 25 at 2pm (Eastern).

For members who have elected contact by email, an invitation containing instructions will sent to you in early April.
For our other members, you will find the details in the Spring newsletter that you received by mail earlier this month.

March 21
Virtual events will start again next month. Watch this space for details or check out the notice in the Spring Edition of our National newsletter.
March 7
The Spring Edition of our National Newsletter is ready for you.
February 11
We've updated our Suggested Reading page - new layout, new entries.
February 11
The Spring 2023 edition of our newsletter is due out next month. Ideas for articles are welcome!
Dec 25
Best wishes to our members and visitors from us at HKVCA. May 2023 be everything you'd hoped for.
Dec 6
The Winter Edition of our National Newsletter "WASURERU-NAI" is available for your reading pleasure.
November 19

Annual Commemorative Ceremony - Hong Kong

The Consulate General of Canada in Hong Kong honours the 1,975 Canadian soldiers who bravely fought to defend Hong Kong during WW II with its annual commemorative ceremony at Sai Wan War Cemetery in Hong Kong. The ceremony will be livestreamed on Facebook so that anyone may attend virtually. The ceremony will start promptly at 10am on Sunday December 4 Hong Kong time. Please be sure to adjust for your local time zone. For example, in the Eastern time zone of Canada the ceremony will start at 9pm on Saturday, December 3. Click here to join the livestream and for more information.
September 27
Missed our latest virtual event or want to catch up with earlier ones? Visit our Virtual Events page.
September 7
The Autumn edition of our National Newsletter WASURERU-NAI ready for your perusal.
September 14

Virtual Event – September 26 at 7:30pm Eastern Time (note date change)

Lives Lived: Edmund Lionel Hurd

Edmund Lionel Hurd came from a military heritage and community built on a foundation of trust, ethics and caring for family and neighbours. His life experience would be completely contrasted by the atrocities that he and his comrades experienced as POWs at the hands of the Japanese in prison and labour camps. This story captures the human side of Captain E L Hurd, Battalion Quartermaster, Royal Rifles of Canada.

A presentation by his son Frederick E. Hurd will reveal who he was, where he came from, and how he came home to a changed world where he found the courage again to adapt, and to defend and hang on to his dignity while he strove to rebuild his life.

Click here to register on Zoom.

August 22
Some photos from the 77th Anniversary ceremony in Ottawa. Thanks to Richard Lawrence Photography.
August 13
August 13

The Hong Kong Veterans Commemorative Association hosted a commemorative ceremony on August 13, 2022 at 11:00 am, to honour the Veterans of the Defence of Hong Kong and to mark the 77th year of Victory over Japan at the end of the Second World War. The ceremony at the Memorial Wall was livestreamed on Facebook at 11:00am ET on Saturday, August 13 and can be viewed in its entirety.

July 30
The 77th Anniversary of the end of war in the Pacific

(From Ian Englehart and Brian Tang)

The Hong Kong Veterans Commemorative Association will be hosting a commemorative ceremony on August 13, 2022 at 11:00 am, to honour the Veterans of the Defence of Hong Kong and to mark the 77th year of Victory over Japan at the end of the Second World War.

The ceremony will be held at the Hong Kong Veterans Memorial Wall located at the corner of Sussex Dr. and King Edward Ave, Ottawa. Free parking is available at the National Research Council of Canada parking lot across the street. If you would like to lay a family wreath, please let Ian Englehart (ph: 343 984-6672) know and provide the name of the veteran that you are laying a wreath for, as well as your name, so we can announce it during the family wreath laying portion of the ceremony.

After the ceremony, we will be going to the Lord Elgin Hotel, 100 Elgin Street, Grill 41 for lunch. Hopefully you can join us. If you plan on joining, let Ian know by Monday, August 8th, 2022 to confirm your attendance for lunch. The closest underground parking is at Ottawa City Hall 110 Laurier Ave. W. Weekends: 6 am to 6 pm: $1.00 per hour/$2.00 max. There is also underground parking 3 blocks away at the World Exchange Plaza, 45 O'Conner Street, free on weekends.

All attendees are requested to observe all applicable COVID-19 health and safety regulations that are in place at the time of the ceremony.

The ceremony will be livestreamed on Facebook at 11:00am ET on Saturday, August 13. The link is: https://fb.me/e/1G3VAibzF .

July 20
Globe and Mail Article: How are soldiers changed by war, and how do they change Canada? features Hong Kong veteran George MacDonell.
June 29
Received the sad news that we have lost another veteran: E30338 Eugene Lapointe - see the Last Post entry on this page for details.
June 7
The Summer edition of our National Newsletter "WASURERU-NAI" is ready for you.
June 4

The Royal Canadian Military Institute (RCMI) is pleased to honour four veterans of WW II by adding their medals to the RCMI's medal collection and display. Two of these honorees are veterans of the Battle of Hong Kong: Kay Christie and George MacDonell.

The RCMI is graciously extending an invitation to HKVCA members to attend the dedication ceremony on Friday, June 17 at 6pm. If you would like to attend, please email Susan Cook at susan.cook@rcmi.org . Capacity is limited, so please reserve promptly.

The Royal Canadian Military Institute is located at 426 University Avenue, Toronto, ON.

May 12
Our friend, Tony Banham, on his monthly Blog Hong Kong War Diary, comments on an impressive initiative The Battle of Hong Kong 1941: A Spatial History Project

The reason I think this is so important is that books, by definition, are static. Once they are published, they can never evolve. But the database approach used in this project allows data to be constantly added to, corrected, and refined. In practice it creates a dynamic repository of knowledge which will only grow and evolve over time, modelling and representing the Battle of Hong Kong better and more completely than could possibly be allowed by any other approach. It will become the dynamic interactive encyclopedia of the battle, and many other theatres may follow its lead.

Mike Babin mentioned this project in our Autumn 2021 Newsletter, and it has continued to evolve. If you're interested in the "bigger picture" of the Battle, you will gain a unique insight by viewing the events, displayed dynamically.
May 2
Draft minutes of our Annual General Meeting available.
May 1
Our PayPal service for registration and paying dues online has been discontinued and replaced by Interac e-Transfer. More info...
Apr 16
Friends gather to sing "Happy Birthday" to WW2 Veteran Phil Doddridge on his 100th birthday. YouTube
Apr 12
CBC News Video: Hormidas Fredette celebrates 105th birthday.
Apr 20
Reminder to members: AGM will be held on April 26 at 2pm Eastern. Details can be found in our Spring newsletter.
Feb 04
Recognition Project - Recognizing our Indigenous (First Nations, Métis, and Inuit) veterans.
We have created a separate area on our website to help visitors gain a better understanding of the role Indigenous peoples played in our history. We have published a preliminary list of names, but many more need to be added. Details of the Recognition Project and how you can do your part were published in our 2021 Summer Edition of our newsletter.
Mar 5
The Spring Edition of our National Newsletter - WASURERU-NAI is available for your reading pleasure.
Mar 3
Poetry contest winners have been announced. Check out all the exceptional entries!
Feb 26
Great news! Thanks to Carl Vincent's generosity, we've added his book: No Reason Why to our online offerings. If you want an in depth view of the Canadian politics at work in sending 'C' Force to Hong Kong, this is the book for you.
Jan 25
Did you miss our HKVCA Virtual Event from Jan 24? Watch it now - it's linked from our Virtual Events archive.
Feb 12
Final Reminder for HKVCA members: don't forget to influence the future growth and direction of HKVCA by filling out our online Board of Directors nomination form by Feb 15.
Jan 1, 2022
From Mike Babin:

I thought you might be interested in seeing a roundup of some of the various articles and other publications which marked the 80th anniversary of the Battle. These are only the ones that I'm aware of, and if there are others which are not on this list, please let us know by using the "Contact Us" link at the top of this page.

Happy New Year all!

Dec 14
Featured on our HKVCA YouTube channel: "The Three Wars of 'C' Force" - Lecture by Dr. Tim Cook
Dec 08

In recognition of the 80th anniversary of the Battle of Hong Kong, the HKVCA is proud to announce the availability of a new video, created in collaboration with the Canadian War Museum. The video showcases museum highlights, with focus on the Battle for Hong Kong, the POW experience, and the adjustment to civilian life. The video concludes with a poignant viewing of the Hong Kong Veterans Memorial Wall. Watch the video.

Je Me Souviens (JMS) is an education program created in collaboration with the Royal Montreal Regiment (RMR) Foundation and le Royal 22ieme Regiment (R22eR). JMS has just released an extensive set of educational materials centred on the Battle of Hong Kong, including a virtual exhibition, videos, a teacher's guide and stand-up graphic displays. Find out more.

Dec 02
THE COBOURG & DISTRICT HISTORICAL SOCIETY IS PROUD TO PRESENT …
The Three Wars of 'C' Force: In Battle, in the POW Camps and Against the Federal Government.
Dr. Tim Cook, Director of Research at the Canadian War Museum will speak about Canada's 'C' Force. Almost 2,000 soldiers and two nurses who formed 'C' Force were sent to defend the British Colony of Hong Kong only a month before the Japanese attacked on 7 December 1941. On this 80th anniversary, Dr. Cook will explain the costly fighting and horrendous prisoner of war experience faced by the survivors. He will finish by exploring the long campaign by veterans and their families to ensure the memory of 'C' Force is not forgotten by Canadians. This presentation is being presented free of charge via Zoom. Click here to register. More info (PDF)
Dec 01
Attention Vancouver Islanders:
Invitation to members, family and friends of the Hong Kong Veterans Commemorative Association

A wreath laying to commemorate the 80th Anniversary of the Canadian involvement in the Battle of Hong Kong will take place at the Victoria cenotaph on December 8th beginning at 10:30am. Location corner of Bellville St and Government St. If weather permits names of 'C' Force soldiers will be read from pages of our HKVCA book of remembrance.

Warm regards,
Gerry Tuppert
BC Region Director
Nov 23
Watch the annual Canadian Commemorative Ceremony at Sai Wan War Cemetery in Hong Kong. Event will be livestreamed on Facebook Sunday, December 5 at 10am Hong Kong time (December 4 at 9pm in Toronto … adjust for your time zone).
The ceremony gives us the opportunity to honour the courage of the men and women of the Canadian Forces, both past and present, and the great sacrifices they have made in the defence of Canadian values.
The ceremony will be recorded, and may be watched later.
Nov 11
From Alan Sandeman: Here is the YouTube link to my song" Never Grow Old". I wrote it around 2013 to honour veterans in general and particularly Lance Ross, my father-in-law, and all the Hong Kong Veterans.
Oct 15
New material has been added to our Submissions page.
Oct 13
From Richard N. Liu, St. John Ambulance:
I have the sad duty to inform you on the passing of our WW2 veteran, Dr. Po Tin Chak. I believe the HKVCA published a story on Dr. Chak and his handkerchief that was signed by 100 fellow POWs a few years ago. Please find the link to Dr. Chak's In Memoriam which has been approved by his family for publication. This was also published by the Consulate General of Canada in Hong Kong & Macao which garnered attention in the media in Hong Kong:
We will have a "No Stone Left Alone" ceremony on NOV 06th and will lay the last poppy on Dr. Chak's headstone as the 80th anniversary approaches; followed by a virtual commemoration with the SJA Hong Kong Brigade a month later. We welcome you to join us.
Oct 22
Saturday, Nov 6: RCMI: Canadian Military History at Large. Free virtual event.
Details:
Sept 7
The Autumn edition of our national newsletter WASURERU-NAI now published.
Aug 15
Livestream of VJ Day ceremony at the Memorial Wall
Aug 4
From Mike Babin:
Postal Historian Sam Chiu, who presented a virtual event about the Postal History of "C" Force on April 19, has submitted his work to the British North American Philatelic Society Virtual Exhibition. Registration is required but is free, and all are invited. The title of Sam's exhibit is "Canada's C-Force in Hong Kong & its Forerunners, from a Social Philately Approach". Exhibits are grouped in categories and Sam's exhibit is under: "Postal History: Military". Please take a look!
July 24
Just added a significant historical document which represents a typical speech given by Nursing Sister, Kay Christie at various venues. Linked from her main story page. Compelling reading!
July 22
Archived Virtual Events Links
July 22
See our events calendar for details on the VJ Day Commemorative Ceremony at the Memorial Wall on Aug 15
July 14
Draft minutes of the Annual General Meeting posted.
June 22
From Mike Babin: Are you interested in issues relating to Veterans and their families in the areas of policy, service delivery, mental health, care and support, families, transition and commemoration? The Minister of Veterans Affairs and Associate Minister of National Defence is looking for individuals to join his advisory groups and provide advice on these topics. Details of the panels and the application process can be found here.
June 7
Notice of AGM posted. Details.
June 4
The Summer edition of our National Newsletter "WASURERU-NAI" is available for your reading pleasure
March 30
March Minutes of the Board of Directors Meeting published.
March 5
The Spring Edition of our National Newsletter "WASURERU-NAI" ready for reading.
Feb 08
From Alison Griffith: I was not sure how to celebrate my Dad's 100th Birthday during COVID. We were expecting to have a big party for him to celebrate this momentous milestone but simply can't do that in person. So I'm hoping instead that maybe we can all join virtually to celebrate my Dad, George Peterson who will be 100 years old on Monday, February 8th, 2021. He resides at Deer Lodge Centre on Tower 6 in Winnipeg, and he is the last surviving Winnipeg Grenedier as well as a Hong Kong POW Veteran from WWII. If you can find some time this Monday to toast my Dad with a Crown Royal, a kind thought, or a virtual greeting at the link below, we would be grateful! Well Wishes can be sent to him here: https://deerlodge.mb.ca/residents/well-wishes/ This is the cake that my sister Pat had made for our Dad and I think the Co-Op Grocery Store in Southdale did a fantastic job!!
Feb 07
Minutes of the January Board of Directors meeting posted.
Feb 04
Member Steven Mellor alerted us to a new video: Battle of Hong Kong 1941 - Pacific War DOCUMENTARY which provides a graphic-rich description of the battle. A couple of our historians have indicated that it contains inaccuracies, but still recommend it.
Dec 20
Margaret Owen Remembers: CBC News: Captured on Christmas Day during WWII, one father made a sacrifice that is still remembered
Dec 15
Message from our President, Mike Babin:
Lori Atkinson Smith has been awarded the Minister of Veterans Affairs Commendation.
Lori is richly deserving of this honour, having contributed enormously to the HKVCA's work over the years. She is truly one of the HKVCA's unsung heroes. Without her commitment, dedication and enthusiasm the Ontario Region would find it extremely difficult to carry on.
Congratulations, Lori!
Dec 29
An HKVCA member, Sam Chiu, will be giving a talk to the Royal Philatelic Society London on Thursday, January 7 at 10am ET. His talk will cover the story of "C" Force before, during and after the Battle of Hong Kong, and will have a special focus on its postal history. A number of items of "C" Force correspondence will be discussed.
The talk will be given on Zoom and is free to all, but registration is required in advance. To register, click here. After registering you will receive a confirmation email containing all the necessary information to join the event.
Please note that the time of the event in the confirmation email will be shown as 3pm UK time, which is 10am Eastern Time.
Dec 05
The Winter Edition of our National Newsletter WASURERU-NAI now published for your reading pleasure.
Dec 02
Minutes of the November Board of Directors Meeting published.
Nov 20
The annual commemorative ceremony at Sai Wan War Cemetery in Hong Kong, held by the Consulate General of Canada, will be livestreamed this year on Facebook. It will take place on December 6 at 10am Hong Kong time (9pm ET / 6pm PT on Saturday, December 5). The ceremony will be recorded and also available for later viewing. Click here for access.
Nov 16
Be sure to watch the premiere of Viveka Melki's new documentary, "The Fence" on CBC's Documentary Channel on Sunday, December 6 at 9pm ET/PT. In this captivating film - set before, during and after the Battle of Hong Kong - prisoners of war and their relatives reflect on how one of the longest incarcerations of WW II affected their lives both inside and outside the prison camps. In a broader sense, the film examines how time and history have created a 'fence' separating truth, memory, and forgiveness. The film's web site, www.thefencedoc.ca, contains further information, including the trailer, which you can also find here. Follow on FACEBOOK and TWITTER .
Nov 09
Fascinating story penned by Hong Kong veteran, George MacDonell: Clark and Cameron...Unsung Canadian Heros
Nov 07
Call for Papers: Canadian Military History Special Issue on the Battle of Hong Kong - To commemorate the 80th anniversary of the Battle of Hong Kong,Canadian Military History will be publishing a special issue in Fall 2021. We invite submissions that examine the Battle of Hong Kong from multiple perspectives. Canadian and non-Canadian perspectives are welcomed. More info...
Nov 02
Draft minutes of our October Board of Directors meeting posted.
Oct 30
HISTORY Canada commemorates the 75th anniversary of the end of World War II with the premiere of the new feature-length documentary, FIGHT TO THE FINISH, airing on the History Channel on Remembrance Day, Wednesday, November 11 at 9 pm ET/ 6 pm PT.

Produced by Barry Stevens, David York, and Bryn Hughes, the team who previously made the award-winning, multi-season series War Story, FIGHT TO THE FINISH commemorates the essential role Canadian men and women played in the victory over fascism and Japanese militarism.

FIGHT TO THE FINISH features sections on the Battle of Hong Kong and its aftermath, including interviews with several Hong Kong Veterans.
Oct 21
From Genevieve Sawchyn,: I am a bestselling Canadian historical fiction author (in NS), and I am passionate about writing about our country's forgotten events and contributions to history. My present novel is almost finished, and the final third of it follows my hero through the Battle of Hong Kong, the final moments of the St. Stephen's massacre, and his subsequent life in Sham Sui Po and Niigata POW camps. I have covered the broad strokes and my character's reactions, but if anyone here would like to add something personal to the experience, I will see if I can work it into the narrative. There is nothing so compelling as a true story.
I apologize for the late posting - my hard deadline is in a week, so if you have anything you'd like me to consider, please share it to mail@GenevieveGraham.com) as soon as possible! Thank you. www.GenevieveGraham.com
p.s. The new book, "Letters Across the Sea" will be on sale April 27, 2021
p.p.s. My last novel, "The Forgotten Home Child" was a #1 national bestseller across Canada for 11 weeks, teaching the country about the British Home Children. It increased awareness in the historical event so much that their facebook page has increased by hundreds of people. I would like to do similarly with the Battle of Hong Kong, paying tribute to our "forgotten" (by the masses) men.
Sept 09
The Autumn 2020 edition of our National Newsletter "WASURERU-NAI" posted.
July 27
Draft minutes of our General Meeting posted.
Aug 21.
Updated Aug 22 and 28 with more photos!
Our photo gallery of VJ Day events is live here.
Aug 16
(updated Aug 21)
We're receiving lots of information, photos and links from the various VJ services across the country. We'll feature them here as we get the time, and we'll also be making photo albums on our Images website, and linking to them. Here are some medialinks we've received (thanks Mark):

Don't forget to check out our presence on Facebook for more links and info.

Aug 10
VJ Day 1945 and Big Friends (PDF) by Hong Kong veteran George MacDonell added to our library. Highly recommended reading.
Aug 10
Message from Mike Babin:

Saturday, August 15 is the 75th anniversary of the end of the war in the Pacific, and marks the beginning of the liberation of Canada's POWs from their terrible ordeal at the hands of the Imperial Japanese Army. We encourage you to commemorate this very significant day.

Please visit your local cenotaph, veterans' section of a cemetery, military museum or other appropriate location and make an act of commemoration. This might be laying a wreath, reciting a poem or prayer, singing a song, flying the HKVCA flag, displaying a poster or any other heart-felt activity. Please take a photo, email it to us (at webmaster@hkvca.ca) and we will post it on our web site and on Facebook on a special commemoration page. Be sure to include information in your email such as location, activity and people involved. This will allow others across the country to "virtually" join in.

July 9
VAC is offering online information sessions focused on connecting from home. Read more.
June 30
Minutes of last Board of Directors meeting posted.
June 18
An interesting story and link received from Derrill Henderson:
Lloyd Seaward was a sailor whose ship was sunk by the Nazis. Their vessel was badly damaged and stopped in Japan for repairs. Japan demanded all POWs off the ship and as such, being a Canadian, he was imprisoned with our guys. Being a POW by Japan, he was invited to join the HKVA along with two other navy men. Obituary of Lloyd Seaward. (Date of death: March 16, 2020)
June 10
Minutes of the May Board of Directors meeting published.
June 9
The Summer Edition of our newsletter is waiting for an appearance on your computer screen. Take a gander - we hope you find it entertaining and educational. Thanks to all our contributors!
May 27
A full-length biography of Captain John Reid MBE, the RCAMC officer put in command of the 663 Canadian POWs from 'C' Force sent to Japan in January 1943 to work as slave labourers, is being published by Dundurn Press in October 2020. See the preview on Indigo Books. Available for pre-order.
May 22
Forwarded from Lee Naylor: from the Peace Philosophy Centre in Vancouver - article: In Memory of Horace (Gerry) Gerrard, a Canadian Hong Kong Veteran (1922 - 2019): An English Version of the 2016 Interview (on the first anniversary of Gerry's death)
May 18
Updated our submissions page to include:
-a revised listing of Winnipeg Grenadiers interviews conducted by the Manitoba Museum.
-a series of interviews conducted by Dr. Charles Roland.
-"Dropped messages" - to the POWs from the USAF after war's end.
May 5
Address by Len Birchall "Saviour of Ceylon" to HKVA in the year 2000 added to our Submissions Page
Mar 10
Good reading ahead! The Spring 2020 Edition of WASURERU-NAI , our newsletter now online.
Mar 10
From our President, Mike Babin: "Veterans Affairs Canada has recently made significant improvements to their web site dedicated to commemorating Canadians' role and sacrifices in conflicts around the world, including the Battle of Hong Kong. I encourage you to visit the site here to see the materials that are available for students, teachers and any others who are interested in this topic."
Mar 9
Link to article (JPG) "Winnipeggers Killed in Service Remembered by Family Neighbour" from Voxair - discussing the Kelso brothers and the book Kartoons by Kelso (more info on book can be found on our Reading page).
Jan 12
Submission by John Russell:
I have been working on a tactical map of the Battle of Hong Kong, which you can find here (PDF) along with a detailed timeline. This tactical map dates back to 1939 as the current military map of HK at the time. It was the same map used in December 1941. The graphics I superimposed give details in military terms and symbols, and the timelines of the battle on the island between 18 and 25 December 1941. It is a busy map, but in those 8 days, there was a lot of violent action occurring at a fast pace. The subject tactical map amplifies the common map that we are most familiar with, which is also included in the document.
An excellent book which supports the map is "Not the Slightest Chance (The Defence of Hong Kong, 1941)" by Tony Banham. I highly recommend it.
Jan 25
Veterans Affairs Canada is offering online information sessions about My VAC Account and they are open to anyone. We will highlight the benefits of using My VAC Account with the opportunity to ask questions.
Please share with anyone who may be interested and the details are below:
When:
January 29, 2020 from 5-7 pm EST (English session) https://gts-ee.webex.com/gts-ee/j.php?MTID=m8abd59d6014a16961c70a37243f233d6
January 30, 2020 from 5-7 pm EST (English session) https://gts-ee.webex.com/gts-ee/j.php?MTID=mf33bfde92b898837dda28204bf03de4e
February 4, 2020 from 5-7 pm EST (French session) https://gts-ee.webex.com/gts-ee-fr/j.php?MTID=m37ed1c362240f622c06d9f52d07ee720
Who: Sessions are open to all My VAC Account is available to all Veterans, RCMP and Canadian Armed Forces members. Family members who receive benefits from Veterans Affairs Canada can also register for My VAC Account.
Dec 30
Globe and Mail: Remembering Canadians who fought in Hong Kong (PDF)
Dec 10
From Mike Babin: Global News article and Video Hong Kong Remembers its Canadian Second World War defenders
Dec 10
Our Winter Edition of WASURERU-NAI, our National Newsletter now available online for your reading pleasure.
Dec 5
From Veterans Affairs Canada

Veterans Affairs Canada is aware of frauds and scams attempting to mimic real federal government services to gain access to personal and financial information. We take these matters very seriously.

You are reminded that we will never request a Social Insurance Number, banking or credit card information over the phone. We urge Veterans and all Canadians to be vigilant when a person claiming to be from Veterans Affairs Canada asks for personal or banking information.

If you believe someone is fraudulently seeking your personal information, we encourage you to report it to the Canadian Anti-Fraud Centre and your local police. The alert can be found here: https://www.veterans.gc.ca/eng/about-vac/news-media/alerts#1 We encourage you to pass this along to anyone who may be affected.

Nov 18
Our mailing address has changed - we've moved down the street! Our updated address is:

Suite 164
1826 Robertson Road
Nepean, ON
K2H 1B9

Yes, only the street address has changed.
Nov 11
From nirvana to starvation: the story of the Canadians who defended wartime Hong Kong - South China Morning Post. This article focuses on Alfred Babin, RRC, and is based in part on interviews with his son, Mike (President, HKVCA). The article contains several links which are worth visiting as they illuminate some of the other events that occurred during this time in history.
Nov 10
In case you missed it, here is a very interesting piece from the CBC that was published last Friday.
Sept 28
Note from Mike Babin:
Derrill Henderson, who many of you know from his work in the HKVCA, is also the Vice-Chairman of the National Council of Veteran Associations in Canada (NCVA). In this capacity he has asked that we make our HKVCA members aware of the NCVA's position on veterans' legislation for the upcoming federal election. Please take a few minutes to read his comments and the NCVA's position paper and consider these when you cast your vote.
Sept 28
In addition to authoring a book "Battle for Hong Kong", Phillip Cracknell publishes updates on his blog on a regular basis. The latest entry is Pillbox No. 22 - Beach Defence Unit. While there is no direct Canadian connection to this post, it, and the others you'll find here, serve to broaden our understanding of the events in Hong Kong at this time in history.
Sept 6
The Autumn 2019 edition of our HKVCA newsletter "WASURERU-NAI" is now online for your reading pleasure.
Aug 9
Draft Minutes of the July Board of Directors meeting published. Next meeting is the 4th Wed in Sept 2019.
July 4
Visiting Ottawa in August? There will be a Memorial Service at the Wall on Saturday, Aug 17. Check out our calendar for all the details.
July 3

A celebration of life will be held to mark and honor the passing of Hong Kong Veteran,

Date: Sunday July 7th at 2:00 pm


Location:

Royal Canadian Legion Prince Edward Branch 91
761 Station Avenue, Victoria,BC (Langford)
| | |
| --- | --- |
| June 7 | Summer Edition of WASURE:RU-NAI, our quarterly newsletter, now online for your reading pleasure. |
| Apr 18 | Article in the Stonewall Teulon Tribune (page 2) reporting on the Plaque ceremony which took place on April 14 in Stonewall, MB |
| | |
| --- | --- |
| Apr 2 | Interview with Hong Kong Veteran, Hormidas Fredette in the Kings County News as he talks of his time in battle and as a POW. |
| Apr 2 | Author Tony Banham (Not the Slightest Chance) publishes a Blog - Hong Kong War Diary, which is updated monthly with all sorts of information regarding the Battle of Hong Kong. Well worth a visit! |
| | |
| --- | --- |
| Jan 3 | Summary of November Board of Directors meeting published. Next meeting is the 4th Wed in Jan 2019. |
| | |
| --- | --- |
| Dec 31 | Print version of our Dec newsletter has been delivered. Addressees will also receive a membership renewal form under separate cover, as it was not included as planned with the newsletter. |
| Dec 14 | Excellent photos of the Dec 8 Memorial Wall ceremony published by RHKR Volunteers Association (Ontario) |
| Dec 11 | Our Winter 2018 Edition of our newsletter Wasureru-Nai is now online and ready for reading. |
Nov 29
An Invitation to Victoria residents and the membership
Friends and family are invited to accompany Mr Gerry Gerrard, RCCS for a commemorative wreath laying at the Victoria Cenotaph on Saturday, Dec 8th at 11:00am. This Remembrance ceremony has been performed by Mr Gerrard almost every year since he returned from Hong Kong.
Nov 09
Reminder: our Memorial Wall Ceremony, Luncheon and Annual General Meeting will be taking place In Ottawa on Dec 8. Need more info? Use the Contact Us link at the top of this page or check out our Events Calendar.
| | |
| --- | --- |
| Oct 29 | Summary of October Board of Directors meeting published. Next meeting is the 4th Wed in Nov |
| Oct 25 | Manitoba School Boards Newsletter The Veteran's Voice - Interview with George Peterson (a Veteran's Voice on the Importance of Democracy and Using Your Right to Vote). |
My name is Leading Seamen Thomas Rogers. I am currently serving on HMCS Calgary. Tomorrow on November the 11th, members of HMCS Calgary will be taking part in a remembrance ceremony at the British Commonwealth War Cemetery in Yokohama, Japan.
I want all the veterans to know that they are in my thoughts and that I am honored to have this opportunity to remember their valor and sacrifice those many years ago.
As a descendant of a Hong Kong war veteran myself and bearing his name passed down to me, I am especially honoured to be here and take part in the ceremony. It is with great pride and honour I have as well as all of my shipmates in remembering our past sacrifices so that we may be free today.
I thank all again for their hard, heroic and selfless sacrifices made.
Thank you very much,
With great pride and honour

- LS Thomas Rogers
(Great grandson of Robert McDonald, E30165)
| | |
| --- | --- |
| Oct 3 | From Mike Babin: As previously reported, a new book has been published which tells the stories of Canadian Jewish soldiers during their service in WW II, including a number of 'C' Force members. The book's author, Ellen Bessner, will be giving talks on her book in Ottawa on November 4 and Winnipeg on November 11. Click on the links for details on time and location. Everyone is welcome! |
| | |
| --- | --- |
| Oct 3 | Summary of September Board of Directors meeting published. Next meeting is the 4th Wed in Oct. |
Oct 17
Make sure that you vote for Forgotten Heroes, a video about Canadians in the Battle of Hong Kong. Voting is open until noon on Oct 18th (Pacific Time). The music video will have singing/acting scenes, documentary footage, digital effects and animation.

Updated Oct 3
From Kathie Carlson: Upcoming HKVCA Plaque Unveilings are listed below. If you're nearby, why not attend and show your support.


High River, AB. on Monday, October 22nd, at 10:30 a.m., at the Royal Canadian Legion Branch # 71. The address is #25 – 8th Ave South East, (Veterans Way).
| | |
| --- | --- |
| Sept 6 | The Autumn Edition of our quarterly newsletter WASURERU-NAI is now online for your reading pleasure. |
Sept 1
From Mike Babin: Journalist and author Ellin Bessner has written a book called "Double Threat: Canadian Jews, the Military and WWII" which was recently published by the University of Toronto's New Jewish Press. It has contributions by Peter Mansbridge and Ted Barris on the back cover. Some of the major characters in the book are C Force members such as: William Allister (signals); Hymie Greenberg (signals); David Schrage (died on the ship on their way to the Far East); Lt. David Golden (Winnipeg, intelligence officer; George Harrison; Jack Rose; Robert Macklin (a Canadian in the British Army Educational Corps who died at Sham Shui Po); and many more.
You can

buy the book

through Chapters and Amazon, and in major independent retailers. Read more about the author

here.
| | |
| --- | --- |
| Aug 18 | Summary of July Board of Directors meeting published. Next meeting is the 4th Wed in Sept. |
| | |
| --- | --- |
| June 10 | The Summer Edition of our National Newsletter: WASURERU-NAI is available for your reading pleasure. |
| | |
| --- | --- |
| Apr 29 | We are saddened to inform you of the passing of Dennis Bell on April 10, 2018. Dennis was a valued member of Prairie Region locally and the HKVCA generally. His relationship to the Association was through his father William and his uncle Gordon both served their country in the Battle of Hong Kong. Dennis and Marleen have been active members assisting with the Education committee, doing considerable research in the Mitsubishi issue and headed the 2013 Convention. His warm smile and friendship will be missed by his family and the HKVCA. |
Apr 22
Ten years ago the armoury in Quebec City - the home of the Régiment Les Voltigeurs de Québec - burned down, and among the losses was a display dedicated to the Royal Rifles of Canada, the predecessor regiment to Les Voltigeurs. The armoury has been rebuilt and will be dedicated on May 12. You can find more details

here. All are welcome to attend the parade and dedication ceremonies.
March 29
Mark Sakamoto's book "Forgiveness" is the winner of CBC's Canada Reads 2018 competition! Read more about this prestigious honour

here. Congratulations, Mark!
March 25
New service - Online Registration and Payment! Check out our Online Services: register/renew membership and pay dues online.
| | |
| --- | --- |
| March 13 | Read about what might be your last chance to acquire a Memorial Cross. |
| March 10 | Want to commemorate the members of 'C' Force at your local Legion, school or retirement home? We now offer a Commemorative Plaque which, in pictures and text, provides the background information on the battle, both to commemorate and educate. Read more... |
March 3
We know our members want to keep up to date with what's going on, so we've added a new feature to our online content - Board of Directors Meetings - Summaries. Think of it as the "Coles Notes" version of the meeting. If you have a question or comment, you can use the link you'll find at the bottom of the summary page.

You can easily access this service anytime, by hovering the "About Us" link near the top of your browser window and selecting "View Minutes and Summaries".
Jan 31
From Mike Babin:
You are probably familiar with the CBC's Canada Reads program. Each year several books are selected, and each assigned to a well-known person. Those people then "defend" their book in a debate-like format which is broadcast. Past winners of the contest have experienced very large increases in copies sold. You can read more about the program

here

.



One of this year's five contenders is "Forgiveness: A Gift from my Grandparents", by Mark Sakamoto. Ralph MacLean is the central character in the book. We should be proud of Mark for researching and writing this excellent book, and for its choice as a Canada Reads finalist.
Jan 29
Read Philip Cracknell's latest blog topic: "Click the link to follow the post on current condition of the ruins of West Brigade HQ at WNC Gap. The graffiti has been cleaned up, but the site is untidy and dangerous because of a tree that looks like it may collapse at any moment. The bunker that may have been the actual command bunker used by Brigadier Lawson is buried but parts of it can be seen above ground including the ventilation shaft. The article shows some older photographs from 1947 which I have annotated, and which show what the area would have looked like in December 1941." West Brigade HQ - current condition of war structures January 2018
| | |
| --- | --- |
| Dec 12 | The Winter Edition (online) of our National Newsletter WASURERU-NAI is ready for you. Bonus content! |
| 26 Nov | Read the Victoria News and Lookout articles featuring the presentation of a plaque at his Legion Branch to Hong Kong Veteran Gerry Gerrard in recognition of his long service. |
Oct 25

Wine Cellar defences in Hong Kong

Read this interesting article in the South China Morning Post - A second world war ammunition storage bunker, that held off the Japanese invaders even after the fall of Hong Kong, was converted into a premium storage facility for fine wines, winning a Unesco heritage award in the process
HKVCA Ontario is dedicating a commemorative plaque on Sunday, November 5, 2017 in Mississauga in the area still known as Port Credit. You (& your family and friends) are cordially invited. Details on our events calendar
Oct 7

In Memory of Ian Doull

We in the HKVCA community were shocked and saddened to hear of the sudden passing of our Secretary, Ian Doull. Ian had been involved for years in our organization and contributed so much. Ian's dad, Lloyd Doull, a HK veteran, was President of the HKVA several years ago and his uncle, Llewellyn (Bill) Doull, father of Murray Doull, was also a Royal Rifle and Hong Kong veteran. Ian worked tirelessly for the organization as Secretary and giving bilingual educational presentations in the Ottawa area. Ian had recently retired from Parks Canada where he worked as a historian, specializing in historic sites in the Maritimes. He seldom missed a chance to return to see his many friends in Nova Scotia, and especially Annapolis Royal where he had done so much research. Ian will be sadly missed by his two daughters Sarah and Laurie (Aaron), his two grandchildren Rebecca and Zev and his brother Jim (Jill). He also leaves to mourn his dear friend Elizabeth Waite.

Rest in peace Ian.

Oct 6
Looking for a way to commemorate a member of 'C' Force from your community? Ontario Region has created the HKVCA Commemorative Plaque and are working with service groups such as the Royal Canadian Legion on mounting it in branches, care homes, etc. Here's an example. Instructions and specifications are available.
Sept 13
Convention photo album created. Please send us your photos along with captions, and we'll add them to the album.
Sept 6
Due to lack of submitted content there will be no Autumn Edition of our National Newsletter WASURERU-NAI published. Next edition will be published in December.
Aug 27
Annual General Meeting Minutes (draft) and all reports have been posted. Read about what we've done over the past year, what we're currently working on, and our plans for the next two years.
Aug 23
Listen to the CBC interview with Andy Flanagan on the subject of his book: The Endless Battle.

Excerpt from the CBC web page:
"A soldier's story, a Belledune man is honors his father with a book. Flanagan wrote about the Battle of Hong Kong. It's called Endless Battle: The Fall of Hong Kong and Canadian POWs in Imperial Japan."
Aug 20

Missed the HKVCA 2017 Convention?

See some of the highlights in photos by joining our Facebook discussion.

June 28
For a different perspective on the Battle of Hong Kong, read "Stranger in My Heart", about a British soldier who fought in the battle, was imprisoned at Sham Shui Po, and managed to escape from there in 1942 to make his way across China. The author, his daughter, retraces the path he took to freedom. You can find out more about the book

here

.
| | |
| --- | --- |
| June 22 | Essays and photos of the winners of our annual Writing Competion now posted in the Teachers' Zone. Well done to all participants! |
| | |
| --- | --- |
| June 7 | The Summer Edition of our quarterly newsletter WASURERU-NAI is available for your reading pleasure. |
| May 20 | Check out Philip Cracknell's latest blog entry which focuses on the watch of a 'C' Force soldier that was found 75 years later, and was finally returned to his family in Canada. |
| Apr 11 | Many of our most popular pages are now converted to the new look. We hope you like it. Comments always welcome (use the Contact Us link at the top right of most of our pages), especially if you find we missed something, or there is a broken link. |
| | |
| --- | --- |
| Apr 6 | Don't Forget - We're looking for your nominations to the Board of Directors. The deadline is 30 April. Visit our nominations page and follow the easy instructions. |
| | |
| --- | --- |
| Mar 28 | From Philip Cracknell's blog: some interesting biographies and some information on the Canadians who fought at Mt Parker. Also World War II defensive structures - graffiti and clean-up. |
Mar 09
The Spring edition of our newsletter "WASURERU-NAI" is now online. Standard mail copy will be in the mail tomorrow.
Feb 22
From Philip Cracknell's blog: Updated story about two houses

"Erinville"

and

"Cash's Bungalow"

. It tells the story of who lived there and what happened around these two houses on 21st December 1941 during the Battle for Hong Kong.

Feb 12
We've updated our 'C' Force site with our new menu and navigation system. Take a look and tell us what you think. Your comments are valuable, as we'll be changing all our sites to the new look in the coming weeks.
Jan 28
Poster - map illustrating the Battle of Hong Kong now available at our Store (scroll down to bottom of page.)
Jan 26
Draft Annual Meeting Minutes for 2016 now posted.
Jan 18
Article in Time: How Untrained Canadian Troops Fought and Died in the Defense of Hong Kong
Dec 28
From the NY Times on Dec 23: A Doomed Battle for Hong Kong, With Only Medals Left 75 Years Later
Dec 22
Unholy Christmases - Burke Penny's latest blog entry
Dec 15
Photo Gallery of the Memorial Wall Ceremony of 10 Dec now available, compliments of Richard Lawrence Photography
Dec 12
Just a reminder that our online presence on Facebook is growing by the day. Dan James is adding articles and links regularly, and we've now surpassed 700 "Likes". That means that over 700 people are aware of us, and are interested in what we do. If you want to keep up with HKVCA-related activities and help us spread the word, follow-us on Facebook.
Dec 8
Dec 6: Hong Kong Veteran Fred Cooper (RRC) accepts 75th anniversary tribute at Ontario Legislature
Dec 7
Our Winter Edition of our National Newsletter now online. Enjoy!
Nov 28
Articles focused on the 75th anniversary of the Battle of Hong Kong in Society Pages magazine (PDF).
Nov 24
Symposium on the Battle of Hong Kong 75th Anniversary - Dec 8th at the University of Toronto
Nov 16
Just added to our site: Lionel Hurd's story and background of the times - written by Fred Hurd, son. See also No honour in war crimes says Gravenhurst man, son of a POW in the Gravenhurst Banner
Nov 12
Global News interview with George Peterson (first video), then a following video with Gerry Gerrard and BC Director Gerry Tuppert
Nov 1
The November issue of Legion Magazine contains an interesting article titled "Hong Kong Craftsmen". It discusses how POWs turned scraps into works of art. Individuals such as Frank Christensen, Arthur Pifher and Richard Maze are mentioned.

There is no online link to the article, so for the present you'll have to run down a paper copy.

Oct 26
Video of a presentation on the Battle of Hong Kong by Bill Lake, military historian in Hong Kong, to the Canadian curriculum schools in Hong Kong and Macao. 50 mins. Some good background and details that you might not have known. Worth a watch.
Nov 4 (updated on Nov 8)
Remembrance Day Events and Links:
Oct 13
We have updated our Memorial Wall section of the web, adding improved photos of the wall panels (look for the List of Names link). All names are now readable. Check out the archives to get a look at our original wall design.

Our Gallery site has also been updated, and includes recent site photos.

Sept 30
Ceremony - Sept 29th in Winnipeg- Unveiling of the Silver Coin Commemorating the 75th Anniversary of the Battle of Hong Kong. Over 80 people attended. Check out the post and photos on Facebook and on our Image Gallery.
Sept 7
Forgotten Heroes Gala in Edmonton in Oct. Details. (PDF)
Sept 30
Our quarterly newsletter "Autumn 2016" edition is available online. Paper version is in the mail as of 28 Sep.
| | |
| --- | --- |
| Sept 5 | A video by OutFocus Productions was made during the HKVCA visit to Hong Kong last Dec. Cameras and interviewers followed our group as we toured various sites including Sai Wan cemetery, Tony Banham's battlefield tour, and Stanley cemetery. Interviews with HK Veteran Ralph Maclean and HKVCA members make for compelling content. Mostly in English, with sub-titles. Highly recommended. |
| | |
| --- | --- |
| July 24 | We now have a HKVCA Flag! Available in banner and flag styles. Now ready for your purchase through our store. |
| | |
| --- | --- |
| June 22 | Breanna Ross, has produced a video documentary on her grandfather and his two brothers -- all involved in the Second World War. One of the brothers is the late Sgt. Lance Ross of the RRC -- well-known among all Hong Kong vets. Very professional and moving - highly recommended. |
June 13
Board of Directors elections are coming up. Please visit our Nomination page and submit your names by July 8.
June 11
Updated our Gallery site with photos from:
Les Voltigeurs de Québec Honour Veterans of the Battle of Hong Kong
| | |
| --- | --- |
| June 3 | Passing of Les Canivet: "My Grandpa" - tribute by Hannah Veardry given at Les Canivet's funeral |
Apr 27
From Emmie Flanagan, Director Atlantic Region:

Today, my 12 year old nephew Kohal Flanagan, won 1st place for his Grade 6 Heritage project about the 'Defense of Hong Kong'.

Kohal is very passionate about this topic, and wants to see this part of forgotten history added to the NB Education curriculum.
| | |
| --- | --- |
| May 26 | Do you have an item you wish published in our June newsletter? Make sure to send it to the editor before the beginning of June |
| | |
| --- | --- |
| Apr 10 | Details on Battle of Hong Kong Commemoration in Quebec City - May 7 |
| Apr 5 | We have a new newsletter editor - Tom Eden. Welcome Tom! His first newsletter will be published in June. More to follow. |
Apr 5
Our new newsletter editor, Tom Eden has shared some links that you may want to visit:

a short radio documentary that was made while travelling in Europe last fall and that aired on CBC Quebec City. It features Mr. Phil Doddridge.

A rough cut of Mr. Phil telling the story of the socks that he knit while a prisoner in HK.
| | |
| --- | --- |
| Jan 26 | The Winter edition of our National Newsletter "WASURERU-NAI" has been delayed. We will update our members when a confirmed date is known. |
Feb 3
Our Writing Contest Portraits of Valour

is on hiatus for the school year 2015-16. We will resume again next year.
| | |
| --- | --- |
| Dec 21 | The report from our recent commemorative trip to Hong Kong and Japan now available. |
| | |
| --- | --- |
| Dec 14 | Link to Tony Banham's article A Historiography of C Force added to our Suggested Reading page. Highly recommended for those who wish to put the writings on the Canadian contribution to the defence of Hong Kong in context. |
| | |
| --- | --- |
| Dec 13 | Commemorative trip to Hong Kong and Japan a success! 31 of us created memories and remembered the members of 'C' Force during our recent trip. Watch for photos and a trip report in the near future. Pictured is Ralph MacLean who was our inspiration during the trip. We had to strap him in to slow him down! |
| | |
| --- | --- |
| Dec 5 | Photos of our Annual Memorial Ceremony at the "C" Force Memorial Wall on December 5th. |
| Nov 25 | Article on POW communications added to our Submissions collection |
| | |
| --- | --- |
| Nov 10 | Read the article about our own Vince Lopata from the Clipper Weekly. |
| Oct 30 | Check out our Facebook page - lots of activity, especially focused on Remembrance Day. |
| | |
| --- | --- |
| Oct 30 | Memoirs of Don MacPherson, WG, added to our site. |
| Oct 16 | We've updated and expanded our Newspaper Snippets pages to include content from the Sherbrooke Daily Record. |
How will you
remember
this November 11th?
Send us
your impressions, photos and memories so we can share them with our members and the public. Or, post them on our
Facebook
page. We hope to include as many as possible in our December newsletter.
Suggested reading: A Lesson in Perspective
| | |
| --- | --- |
| Sep 27 | Speech by Prof Farquharson, Burma vet, at Remembrance Ceremony in Ottawa, August 2015 added to our Submissions page, along with audio link |
| Sep 22 | Our Fall Edition of Wasureru-Nai is now available for reading online |
| Sep 17 | Site update: all Last Post information, previously available here, has now been copied to our 'C' Force web site - use the Individual Record Search service to see individual last post info. |
Ward Stepanchuk, son of Nicholas Stepanchuk, RRC. Passed away June 19th, 2015. Niagara Ontario region member
Angie Bourbonniere, wife of Armand Bourbonniere. passed away Friday July 31
| | |
| --- | --- |
| Aug 21 | Visit us on Facebook to see VJ day and convention news. |
| Aug 21 | Andy Flanagan's VJ day speech (PDF) in Fredericton (Andy is the son of James Andrew Flanagan, RRC). CTV Video |
| | |
| --- | --- |
| Aug 11 | Check out Burke Penny's (nephew of Don Penny, RCCS) blog - his latest post is in honour of the 70th anniversary of VJ Day. It's about the POWs' response to the end of the war. |
| | |
| --- | --- |
| Aug 6 | We've decided to combine a late summer newsletter "Wasureru-Nai" with an early Fall edition that will report on the convention. If you're planning to attend, we hope you'll provide some of your impressions to be included. Look for the next edition in Sept. |
Roberta Hanna, widow of Lloyd Hanna, WG, date unk
Murdena Claricoates, widow of Ronald Claricoates, RRC, May 24th
June Naylor, widow of Howard E Naylor Sr. (RCCS), Apr 26
| | |
| --- | --- |
| July 28 | The deadline for registering for the upcoming Commemoration in Ottawa is being extended to July 31st. Please get your forms in to the registrar, Ian Englehart, as soon as possible. (Use the link to the right) |
| | |
| --- | --- |
| July 15 | Nomination forms for the new Board of Directors should have been received by all members whether by snail mail or email. If you haven't received any notification by now please let us know. |
| | |
| --- | --- |
| July 15 | All repairs to the Memorial Wall have been completed and it has been turned over the National Capital Commission (NCC). |
Don't forget to nominate your choice for our new Board of Directors slate. See our newsletter page for details. Deadline is Apr 30th.
George MacDonell is now on Facebook. Check out his page and articles.
On our submissions page: Far East and the Prosecution of
Japanese "Minor" War Crimes by Mark Sweeney (PDF)
"Lest We Forget" (mp3) sung by singer/ songwriter Chris Gill, from Newfoundland. Listen!
"From One Hell to Another" - George Peterson speaks to The Lance on his 94th birthday
Tribute to Robert "Flash" Clayton in the Orillia Packet and Times
2015 Trip to Hong Kong and Japan organized by Mike Babin. Still time to sign up!
Wasureru-Nai - Winter Edition of our National Newsletter is available
Memorial Wall Update

Check out George MacDonell's new book: They Never Surrrendered
Fall Edition of our National Newsletter "Wasureru-Nai" now online.

Check our submissions page: An account of the life of Hal Shepherd by Winston Smith. Stories I Tell

My Canadian Soldier - a short story published in the Jamaica Gleaner on Sept 14.
"Flash" Clayton's upcoming book Hoping in Hell pre-order information (PDF)

Check out the latest updates, as of Aug 16, in our Photo Gallery

New book added to our reading list: Forgiveness by Mark Sakamoto
Plaza honours seven Battle of Hong Kong veterans from Arden Avenue - Winnipeg Free Press

Read about Gander Heritage Memorial Park which will feature a full-sized statue of Sgt Gander

Summer Edition of our National Newsletter now available. Contains latest news on the status of the Memorial Wall repairs and name corrections
The Arden 7 Interpretive Plaza, located in Jules Mager Park, at the corner of St. Michael Road and River Road in Winnipeg will be unveiled at the site on Saturday, July 12, 2014 at 10 AM. All are most welcome to attend.
Canadian PoWs' song from Japanese camp gave hope during WW II. CBC News Manitoba

How a family was built on the basis of forgiveness. Globe and Mail.
Letter from the Minister of Veterans Affairs: National Day of Honour (PDF)

The spring 2014 edition of our national newsletter "Wasureru-Nai" is now online
Our National Newsletter "WASURERU-NAI" December edition now published online

'C' Force web site revamped for easier navigation, plus minor fixes
Check out the naming of Edward Bolton Crescent in Oshawa

Check out our Reading Page for news of a new book: A Dog Named GANDER written by George MacDonell and Sue Beard.
Nathan Greenfield, who authored the book The Damned (dealing with the Battle of Hong Kong and the POW years), has now launched his new work: The Forgotten: Canadian POWs, Escapers and Evaders in Europe, 1939-45. It follows on the second half of The Damned.
New Teachers' Zone web up and running.

VAC HK vet interviews updated. Details in our Personal Accounts and Interviews / Other Links section.
The September edition of our National Newsletter "WASURERU-NAI" now available.
Draft minutes of the August General Meeting posted.

Check out our Galleries site for a selection of photos taken at our recent convention in Winnipeg.

Phil Doddridge's Story: "Memories Uninvited" now hosted on this site.
An excellent Battle of Hong Kong reference book No Reason Why by Carl Vincent now in stock.

Looking for Convention information? It is archived.
Check out the Teachers' Zone for Writing Contest winners and their submissions!
The June edition of WASURERU-NAI, our national newsletter now published

Check out the latest link on our Submissions page which highlights student history projects focused on 'C' Force soldiers

BC Region News - including details of summer luncheons
Board of Directors online meeting results for April posted
"William Bell" - Maclean's Magazine

Article on Brigadier J.K. Lawson by Tyler Wentzell in the Canadian Military History journal (PDF)
The March 2013 Edition of WASURERU-NAI, our national newsletter now published
Yves Chevarie remembers his grandfather, Lauréat Bacon, on CBC Radio-Canada (français)

Listen to wartime messages from POWs and an excellent interview with the daughter of Joseph Frenette RRC, Mona Thornton, on Peach City Radio"Lasting Legacy" - Gander Schools account of Sgt Gander

Journal of Sgt Porter K.E., WG, added to this site
Results of the January Board of Directors meeting posted
Mr. Gerry Gerrard, HK vet, RCCS and Mr. Lee Naylor, BC Regional Director HKVCA awarded the Minister of Veterans Affairs Commendation
Our National Newsletter "Wasureru-Nai" December edition now available
Coverage (Ottawa Citizen) of Memorial Wall Ceremony on Dec 8
Notes from the November online Board of Directors meeting available for viewing

Watch: "I am Remembered... Canada's Hong Kong Veterans" - War Amps Video
Check our Upcoming Events calendar for details of the Remembrance Service at the Memorial Wall in Ottawa on Dec 8th
Details of our online Board of Directors meetings from Sept and Oct
Added RRC War Diary (PDF) to our site

The latest edition of our National Newsletter now online

Manitoba's Lieutenant Governor, Premier Honour Hong Kong Veterans

Just arrived at Barry's Emporium - a new shipment of golf shirts with our logo, and in various sizes.
Winners of the 2011-12 Cross Canada Writing Contest, along with their entries now posted in the Teachers' Zone. Excellent work!

Who is this mystery HKVCA ambassador?

The June 2012 Edition of WASURERU-NAI, our national newsletter now published
Removed from home page: death notice: Charles "Bomber" Thompson, Honourary HKVA member, 14 Feb '12
WASURERU-NAI, our National Newsletter (March edition) available for your reading pleasure
Items of interest from our Board of Directors online meeting of 15 March.

Our Image Gallery has been updated. Of special interest are photos graciously supplied by Tim Ko which show the display at the Museum of Coastal Defence in Hong Kong. There are other updates too.

BOD Meeting Results - Feb 2012 meeting

"In Memoriam" section added below to inform visitors of the passing of HKVCA members
Web page created on the subject of the Japanese Apology
Letter of Thanks to our Veterans (PDF)- Christian Chan. Highly Recommended
Check out Hong Kong author Tony Banham's Blog where he's looking for help in identifying a tag "RRC 23" attached to a field telephone. (See the 4 Dec entry on the page for details)
Special Christmas Tree commemorates Battle of Hong Kong - Telegraph-Journal (New Brunswick)
To the Last Man ... Canadian Troops in the Battle of Hong Kong - Exhibition at the Museum of Coastal Defence, Hong Kong, 23 Dec to 20 June 2012 Poster (PDF)
Board of Directors Dec meeting results posted.

Watch a War Amps YouTube video of the 10 Dec ceremony at the Memorial Wall
WASURERU-NAI - National Newsletter, December 2011 Edition, now available

GASPA Films: Les Survivants de la Bataille de Hong Kong (In French, with some English) Watch online
A photo of two unknown Winnipeg Grenadiers has been posted on our Forum. Can anyone identify them?
Veterans Affairs Canada: Three Hong Kong Vets attend ceremonies at Hong Kong - 70th Anniversary of the Battle

Article: Capt Collison Blaver, A genuine Canadian hero - Orangeville Living, Page 38
November BOD Meeting Results posted
Christian Cassidy's BLOG: Remembrance: Captain John A. Norris

Remembrance Day 2011: Thoughts and Memories - Burke Penny

"I Remember" - by Austen Cambon, brother of Ken Cambon
Globe and Mail: Messages: Cardboard discs carry voice of POW in Japan
Legion Magazine: HONG KONG: The Inside Story of Canada's Role in a Doomed Garrison
A New Book published:
The Home Front: Hopscotch & Heartache While Daddy Was at War Details...
From CTV Winnipeg 22 Oct: No living Hong Kong Vets attending gala in their honour
BOD Online meeting for Oct was cancelled due to lack of quorum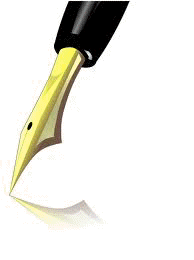 The Third Edition of the HKVCA Cross Canada Writing Contest is now underway. Letters containing all the relevant information are going out to educators across the country, and details can also be found in the Teachers' Zone. The deadline for entries is May 25, 2012. Urge High School students in your area to take part. Cash prizes are offered.


Sept Edition of Wasureru-Nai, our National Newsletter published


Board of Directors Sept meeting update, including Region Reports
On Sept 17 HKVCA to attend the 3rd annual George Derby Centre event to remember our veterans. Details (image)
Photos of the renovated commemorative plaques in Hong Kong
Draft General Meeting minutes published
MB News: VICTORY OVER JAPAN OBSERVANCE AT ALL SAINTS ANGLICAN CHURCH
New links to UK websites dealing with Far East POWs (FEPOW) added to the links page.
Please note that due to installation of lighting there will be no ceremony at the Memorial Wall on Aug 15.
Convention 2011, 11-14 Aug Granby, PQ - hope to see you there! (Updated as of July 28th)
Convention Update - mail strike issues and assurances
Report of the Consul General of Canada to Hong Kong
June online edition of our National Newsletter WASURERU-NAI published
Latest BOD Meeting Results page available (also linked from the left sidebar on all pages)
New Book: Uncle Mac's Hong Kong Diary added to our Suggested Reading page

Article from the Telegraph Journal: Belledune Memorial (PDF)Page added which lists site resources en français. This will be updated as translation resources permit
We've updated our Teachers' Zone. Take a look at our new look

C. Douglas Johnston's (Lt, RRC) story added

Interviews of Hong Kong vets at the Memory Project


Ernie's Story: Biography of Ernie Hodkinson (WG) now available on our site
Video Interviews- visit the VAC Heroes Remember web site to view the collection of interviews of Hong Kong Veterans. More will be added later.

Can you help Tyler Wentzell in his quest for information about Brigadier Lawson?
Little Hong Kong: Read how an ammunition bunker became a wine cellar
Hong Kong Trip Report by Ken and Ruth Barton. A Must-Read | Photo Albums
Telegraph-Journal - Tree in Campbellton park honours veterans
CBC Radio - interview with Nathan Greenfield and George MacDonell on 8 Dec, discussing comments made by Brigadier Wallis in his war diary (20 minutes)
WASURERU-NAI - our National Newsletter now online.
Larry Stebbe and George Peterson honoured - see Region News for details
The Oakville Beaver: Honouring soldiers - past and present (scroll down to read details on Hong Kong)

Editorial in The Globe and Mail: Remembering our soldiers' service in Hong Kong, highlighting Nathan Greenfield's efforts

Michael Palmer interviewed by CBC regarding his book Dark Side of the SunRemembrance Day Tribute: Paul Lai in the HKVCA Forum
Letter: Why don't our high school students study the Battle of Hong Kong? (Daily Gleaner, Fredericton)

The Globe and Mail - A Dieppe in the Far East - a review of Nathan Greenfield's book The Damned by JL Granatstein

BC Members tell Hong Kong story at BCSSTA Conference and attend Veterans' Week in Chilliwack - read more in Region News
Fundraising: updated brochure posted
BC Region to participate in Veterans' Week at Royal BC Museum 5-10 Nov. See Calendar for details.
Article "Shine a light on the Rape of Nanking" in the Globe and Mail discusses atrocity-denial in Japan.
Sept 2010: National Post - Matt Gurney: Japan bravely apologizes for tiny, tiny percentage of its crimes Read more...